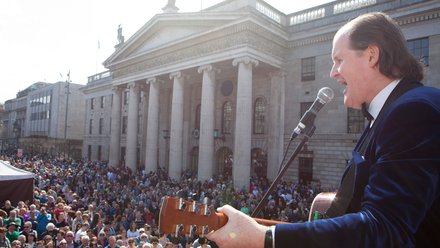 What a day! Over 100,000 people turned out to participate in the RTÉ Road to the Rising Event, a highly creative and impactful re-imagining of Ireland as it was 100 years ago held on Easter Monday in Dublin.The street was pedestrianised and transformed into an Edwardian thoroughfare, evoking the atmosphere of the capital in 1915 as a free event for all the family.
The event included vintage displays, tram stage, mobile cinema, carousel and variety of performers along with an Edwardian wedding & funeral.
Holohan Leisure oversaw the event planning, traffic management planning and safety management for the public event within O'Connell Street.     
Check out the video footage and pics below!